All of our adoptable dogs and cats can be seen on Petfinder. This link takes you straight to the Marilyn's Voice page on the Petfinder web site, or you can view our adoptable dogs below.
For our Adoption Application for Dogs, click here.
For our Adoption Application for Cats, click here.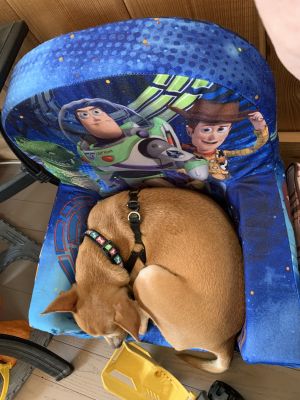 Miniature Pinscher, Chihuahua
Spayed/Neutered
Up-to-date with routine shots
Etta is a loving, sweet and very energetic 1-1/2 year old girl! She is potty trained, crate trained and LOVES her people. She walks well on a leash and she will need a home with someone willing to walk or run with her daily. She will need to attend professional training classes, especially to learn manners when walking in the neighborhood. She doesn't make a peep when she walks by people but she barks whenever she sees another dog. She is fine around other dogs, I have never seen her around cats or small children. I wouldn't recommend her going to a house with small children simply because she still needs some training of her own and she is full of energy. If interested in adopting Etta, please visit marilynsvoice.org and click on adopt.
Young, Female, Small